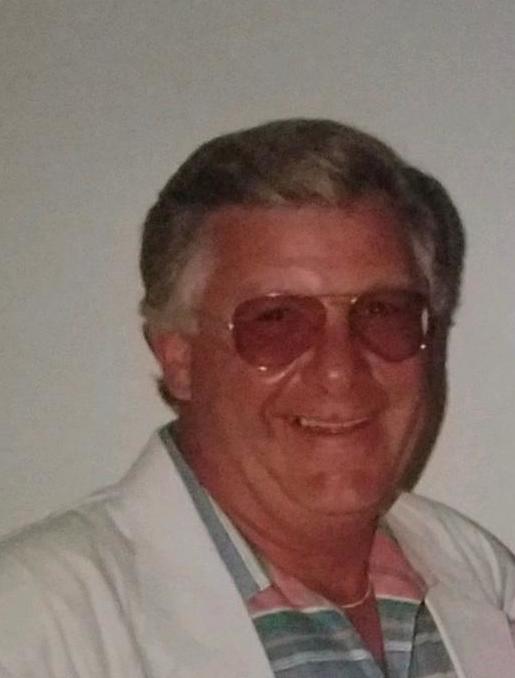 James A. Engel
James A. Engel, 81, of Greensboro passed away peacefully Wednesday April 17, 2019.
Funeral Services celebrating his life will be 5:00PM Saturday April 20, 2019 at the Pierce-Jefferson Funeral Services Chapel.
A native of Burlington, Wisconsin, James was the husband of the late, Mary Catherine Hertzell Engel and the son of the late, Helmer Axel Engel and Gretha Block Engel. Jim retired from Contract Steel Erectors in 2003.
Survivors include his daughters, Stacey Meredith and husband, Randal of Greensboro, NC, Debbie Devine of Eden, NC, Kathleen Reeder of Oak Ridge, NC, and Barbara Walls and husband, James of Greensboro, NC; son, William Engel of Tampa, FL; grandchildren, Jaime Devine, Courtney Devine, Tyler Reeder and wife, Kasia, Travis Reeder, Logan Reeder, and Jeremy Walls and wife, Linda; great grandchildren, Iyla Reeder, Quinn Walls, and Rebecca Walls; and many cousins.
In addition to his wife and parents, James was preceded in death by his sister, Donna, and his brother Scott.
As a young person, Jim divided his time between Merrill, Wisconsin, and Chicago, IL, where his
parents had later moved. He loved the cold snowy winters in Merrill, as well as working on the
Engel dairy farm with his grandparents, and spending time with his Uncles and Cousins in their
logging business. As a teenager in Chicago he enjoyed spending his summers at Lake
Michigan, building and racing his stock car, and working various jobs such as repairing cars,
working construction, making and delivering pizzas as well as hanging out with his friends.
Jim always dreamed of being a crane operator. He apprenticed as an Oiler for three years to
reach his goal of becoming a heavy crane operator. At about twenty years of age he
accomplished his dream of joining the Local 150 Operating Engineers Union. For those of you
who knew Jim well, you'll remember he was very particular and a perfectionist when it came to
his crane. He came to be known as the best in his field.
In 1961, Jim married the love of his life, Mary Catherine Hertzell. They raised five children
together. Jim loved the country and in 1971 he moved the family from Chicago to Greensboro,
NC. They purchased a home off Red Road, now known as Wendover Ave. Jim was a devoted
husband and father and took the family on many fun trips over the years, beach camping trips,
visiting family in Wisconsin and Chicago, Disney World, and many other fun places.
Jim was a man of many talents. He could perfectly remodel a house, restore a car, fabricate
metal and he was a master welder. After retiring he enjoyed working on projects in his garage
and shop as well as growing vegetables and planting flowers around his home.
He has been described as "the friend everyone wished they had." He was loyal, fun,
consistent, unique, sweet, appreciative and self-sacrificing. He also had a great sense of
humor. Everybody, including his wife and children had a nickname.
The last several years were very discouraging to him due to health issues. However, he
remained upbeat and appreciative to his children and caregivers. Jim let everybody know "the
chicks," as he affectionately called his daughters, took good care of him.
Family and friends may view, and sign the guestbook at www.Pierce-JeffersonFuneralService.com
In lieu of flowers, memorial contributions may be made to Hospice Home at High Point, 1803 Westchester Dr., High Point, NC 27262.