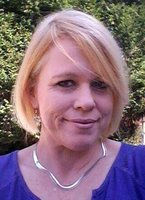 Jennifer Dillon
Jennifer E. Dillon, 49, died June 21, 2020.
A "walk through" time for friends and family will be held from 1:00PM until 2:00PM Saturday June 27, 2020 at the Pierce-Jefferson Funeral & Cremation Services Chapel in Kernersville.
A native of Colfax, Jennifer is the daughter of the late Don Dillon and Dorothy Barfield Comer who survives. She was employed by FedEx in Colfax.
Survivors include her daughter, Rachel Weitman; son, Colton Weitman; grandson, Adonis Weitman; mother, Dorothy B. Comer; companion, Steve Cobb; and numerous extended family and friends.