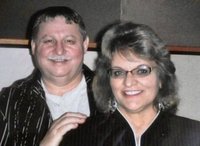 Elizabeth Stuart Ratcliffe
Elizabeth Stuart Ratcliffe, 68, departed this life for her eternal home on Sunday, October 25th, 2020. She was born in Corning, New York, to Harold and Helen Stuart of Addison, New York, where she grew up. She was preceded in death by her parents, and by her first husband, Steven Hobbs of Alexandria, VA. She is survived by her sisters, Barbara McCauley and Bonnie Sims; two brothers, William Stuart and Dean Stuart; her adoring husband, Keith Ratcliffe of Kernersville; two sons, Steve Hobbs of Supply, NC, and Joel Hobbs of New Bern, NC; a daughter, Teresa Miller of New Bern, NC; and she also enriched the lives of over 30 grandchildren.
"Bethie," as she was known to family and friends, loved the Lord Jesus Christ from her youth, and He continued to be her first love throughout her earthly pilgrimage. She was involved with public ministry and service for many years and will be remembered for her beautiful singing, love for exuberant worship, awesome cooking, and deep and abiding empathy for all those in her circle. Even in her last days, her focus was not on herself or her suffering, but was expressed in kind words, prayers and gifts to those she loved. All who knew Beth found her to be down-to-earth, caring, and genuine, and she leaves behind good friends too numerous to count.
Her laugh was infectious, and she laughed often. She took great pleasure in simple things like watching birds and squirrels, painting, decorating her home, talking with friends, cooking, and going out to eat. She was always learning something new. By far, her greatest treasure was her family.
She spent her last earthly hours at home with her husband, children, and many grandchildren, both giving and receiving loving words and touches, until she finally transitioned into the glory of God's presence.
Services will be held privately at a later date. In lieu of flowers, the family requests that donations be made to https://gf.me/u/y6fr5v to help cover funeral and travel expenses.
Friends and family may view, and sign the guestbook at www.Pierce-JeffersonFuneralService.com