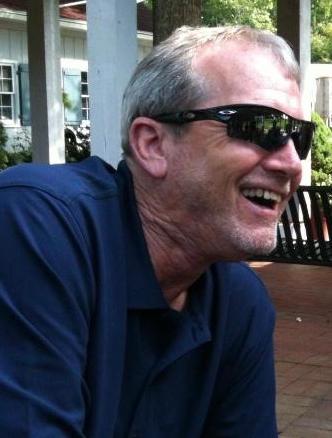 Kern Elliott Williams
Kern Elliott Williams died at home on Tuesday, November 10th. Kern was born on January 16, 1953 at the 97th General Hospital in Frankfort on the Main, Germany to the late Jack M. Williams and Phyllis M. Williams. He grew up in the shadow of Ft. Benning in Columbus, GA. He leaves his wife of 45 years, Penny and his loving daughters, Lee Williams High and Carson Williams Lemons and sons-in-law, Kenny High and Josh Lemons. He is survived by his sister, Janet Platt; brother and sister-in-law, Mike and Sondra Williams; his many loving and supportive nieces and nephews; and beloved friends, Todd Douthit and Eric Paul and their precious families.
Kern worked for forty years in the textile industry. He made many friends within Milliken Corporation and Burlington/Highland Industries. He retired as the plant manager from his last 'working home', Berkshire Corporation in December 2019.
Kern's humor and kindness will be missed by those fortunate enough to have known him. His laughter after making a "Dad joke" was contagious, no matter how corny the joke. Kern loved a glass of red wine, Friday night Mexican dinners shared with many great friends and family and his Bucket Boys' and The Thumper golf trips. Kern liked to say he put in his time and earned teeing off from the gold tee. If Journey or Tom Petty ever came on the radio, cover your ears because Kern cranked up the music and sang along.
In lieu of flowers, his family asks donations to be made in his name to the Piedmont Nature Conservancy, Forsyth County Humane Society, or a charitable organization of your choice. Kern wants you to hold your family close and to be kind to one another.
A life celebration will be held at a later date.
Friends and family may view, and sign the guestbook at www.Pierce-JeffersonFuneralService.com
His family thanks Wake Forest Baptist Comprehensive Cancer Center for the support and care Kern was given, especially the third floor and Drs. Michael McCormack and Robert Grey.