Has a Death Occurred? We Are Available 24/7
(336) 904-1053​
Live Chat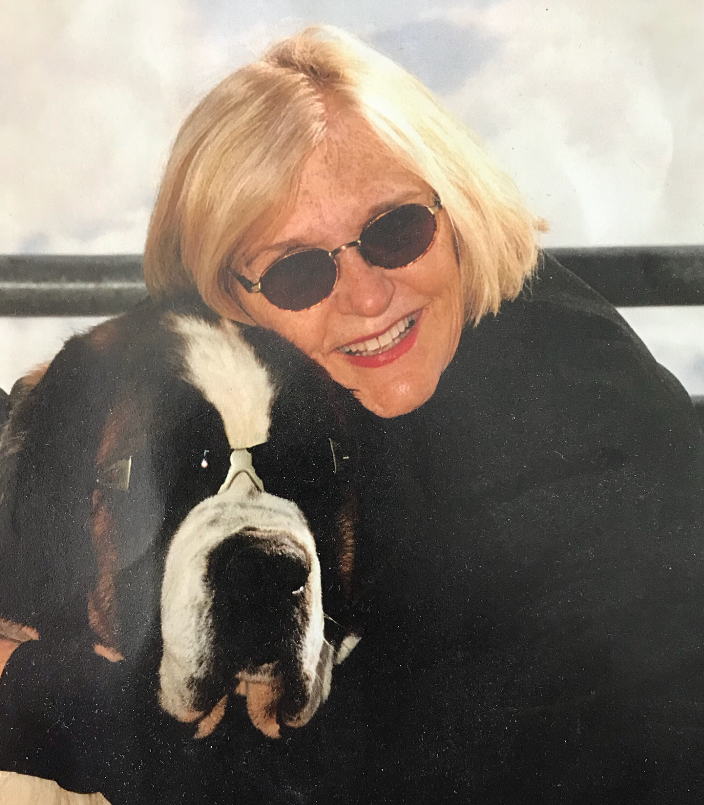 Share Your Memory of
Frances


Obituary of Frances Ellen England Muller
Frances "Fran" England Muller, 88, of North Myrtle Beach, SC formally of Kernersville, NC passed away peacefully June 10, 2018.
Visitation, Rosary and Vigil Service will be held from 6:00-8:00 P.M. Tuesday, June 12 at Pierce-Jefferson Funeral Home in Kernersville, NC. A Mass of Christian Burial will be held 10:00 A.M. Wednesday, June 13, 2018 at Holy Cross Catholic Church in Kernersville officiated by Father James Solari. Interment will take place 2:00 P.M. Wednesday at Belmont Abbey Cemetery in Belmont, NC.
Fran was born in Gastonia, N.C., March 16, 1930 to the late Ruby Virginia Schenck and Grover Lee England. She was married to Anthony Charles "Chuck" Muller June 17, 1950, just shy of 68 years ago. Fran and Chuck met at Carolina Beach while he was serving in the United States Marine Corp and she was a student at Sacred Heart College in Belmont, NC. They built a life filled with love, faith, family, travel, and friends.
Fran was a wonderful story-teller, a favorite being introduced by her husband as the "Former Miss England," as a play on her maiden name rather than a "trophy bearing pageant winner".
She worked as a Medical Technologist at The University of Louisville Children and Youth Clinic, instructing third year medical students about testing processes. She completed her Master's Degree from The University of Louisville in Education while raising seven children.
In 1981, Chuck and Fran relocated to Kernersville, North Carolina where she was the Department Chair for Medical Assisting at Guilford Technical Community College for 14 years. During this time, she tirelessly cared for their son, Joseph Allen, who lapsed into an insulin shock coma and resided at Maryfield Nursing Home. Her love and compassion showed through her selfless care for Joe until his death in 1990.
After retirement, Fran filled her time serving as a board member with the Northwest Piedmont NC Agency on Aging. During this time, The Forsyth County Board of Commissioners appointed Fran to visit nursing homes to ensure quality of care. She also served as a crisis control volunteer and on the Advisory Committee for Forsyth Technical Community College. She, and Chuck, also served on the Alumni Advisory Board for Belmont Abbey College.
Fran was a devout Catholic, attending daily Mass at Holy Cross Catholic Church in Kernersville and praying the Rosary. She was also a devoted wife, mother, grandmother, and great-grandmother.
Fran and Chuck traveled extensively within the United States and abroad. They especially enjoyed spending time with all their extended family. Fran and Chuck never met a stranger and became "honorary" members of more families than can be counted. Fran was a wonderful cook and hostess and always managed to take care of the many social events of their lives. She loved the beach, and experiencing life, whether from the top of an Alaskan iceberg, a Hawaiian volcano, the Great Wall of China, rubbing noses with the natives of New Zealand or enjoying the beauty of the Great Barrier Reef in Australia. Fran lived life. She taught her family the definition of perseverance and survival as she fought and conquered Cancer, twice, and endured the debilitation of Parkinson's disease and dementia. Fran was a fighter and lived life by her own terms. Through it all there was never a doubt of Fran and Chuck's love and devotion and the example of commitment they demonstrated to everyone they knew, most especially their children.
In addition to her parents and son, she was preceded in death by a sister, Christine "Tootsie" Poole Scott.
She leaves the love of her life, her husband Chuck of North Myrtle Beach, SC; sons Anthony C. "Corky" Muller, II and his wife Ethel of Fort Mill, SC, Barlowe L. "Barry" Muller and wife Carolyn of DeWitt, MI; Jerome D. Muller and wife Denise of Louisville, KY; daughters Cathey Kersey and husband Carmack of Winchester, KY, Judith "Jude" Barrineau and husband Cliff of Columbia, SC, and Mary-Fran Ferry and husband Ross of North Myrtle Beach, SC. She has also been blessed with fifteen grandchildren, fifteen great- grandchildren and numerous extended family and friends.
In lieu of flowers, memorial contributions may be made to Belmont Abbey College, 100 Belmont-Mt. Holly Road, Belmont, NC 28012, or Holy Angels, 6600 Wilkinson Blvd, Belmont, NC 28012-0710.