Has a Death Occurred? We Are Available 24/7
(336) 904-1053​
Live Chat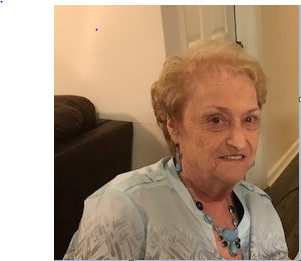 Share Your Memory of
Jean


Obituary of Jean Lyons
Wilma Jean Lyons was born in Laurens, SC on June 7, 1939. She was a spitfire coming into this world and entered heaven's gates on August 22, 2018 where she is now sitting at the right hand of the Lord letting him know how things should be done.
A loving daughter, mother, grandmother, sister, aunt, and friend, "Jean" loved life and she loved to "be on the go". She worked two jobs as her children were growing up to make sure they had all they needed and would drop anything she was doing if they called and needed her help. And as grandchildren arrived (whether hers or someone else's), she took care of them as her own, often getting them into more trouble than was warranted. In her golden years, she loved to go on gambling trips with her dear friend Hilda and was always ready to "split" their big wins. Through it all, she always reminded those around her that "family" was the most important thing and to love them with all your heart.
Jean was predeceased by her parents, Harden and Eva Lyons, brothers, Earl, Charles, Raymond, and Franklin Lyons; sisters, Ruth Nelson, and Pauline Griswold. Jean is survived by her brother Rossie Lyons, sister Minnie Lee Butler, and brother-in-law Mack Griswold, as well as a son Butch Johnson and his wife Yamile, daughters Cindy Miller and her husband Donald, and Rita Johnson and her husband Chris Burress. She is also survived by her beautiful grandchildren in which she took great pride, Jessica Macdougall and husband Joshua Chen, Ian Macdougall, Matthew Johnson, Mark Johnson and a great grandson Jaxx Longmire.
Services celebrating her life will be held in her home state of South Carolina, 2:00 pm Saturday August 25, 2018 at Bessie Road Independent Baptist Church, Piedmont, SC. Visitation will be from 1:00 pm – 2:00 pm prior to the service. She will be entombed at Greeneville Memorial Gardens where she can "hang out" with her sister Pauline following the service.
Visitation
1:00 pm - 2:00 pm
Saturday, August 25, 2018
Bessie Road Independent Church
575 Bessie Rd, Piedmont, SC 29673
Piedmont, South Carolina, United States
Funeral Service
2:00 pm
Saturday, August 25, 2018
Bessie Road Independent Baptist Church
575 Bessie Rd
Piedmont, South Carolina, United States
Commital
3:00 pm
Saturday, August 25, 2018
Greenville Memorial Gardens
7784 Augusta Rd
Piedmont, South Carolina, United States