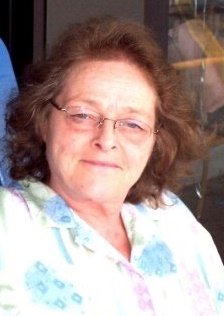 Obituary of Darla Evans
Darla Evans, 64, went home to be with the Lord, and her family who went before her, on October 23, 2018.
A Celebration of her life will be held 3:00PM Sunday October 28, 2018 at the Pierce-Jefferson Funeral & Cremation Services Chapel. The family will visit with friends immediately following the service at the funeral home.
A native of Martinsburg, West Virginia, Darla was the daughter of the late Janet Lucille Canby and John Raymond Lockwood. In addition to her parents, she also was preceded in death by her husband Glenn Allen Evans; brother Raymond Craig Lockwood and sister Janet Darcea Blackburn. She will be missed by her family and all who knew her in her role as manager at Smitty's Grille. She had been a waitress throughout her life and enjoyed her work more than anything. The constant guests and customers she served daily will miss her, as she was loved by all who knew her.
Survivors include her son Albert Evans and Keri of High Point; grandson Axel Evans of High Point; sisters Tonya Robertson of Inwood, West Virginia, Belinda Kaplan and Jim of Elizabeth, Colorado, and Loura Hilliard and Chad of Concord, NC; and numerous nieces, nephews, great-nieces, great-nephews, extended family and friends. Her beloved fur baby "Lil Bear" will miss her dearly.
Friends and family may sign, and view the guestbook at www.Pierce-JeffersonFuneralService.com
In lieu of flowers, contributions may be made to St. Baldricks at www.stbaldricks.org