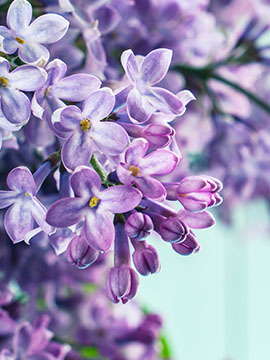 Share Your Memory of
Candy


Obituary of Candy Herron Borreson
Candy Herron Borreson passed away on Wednesday, October 31, 2018, at her home in Clemmons, North Carolina.
Candy was born on April 13, 1953 in New Haven, Connecticut, and grew up in Venice, Florida after moving at 2 years old. By the time she graduated from Venice High School, Candy had become the older sister to three siblings, Samuel, Susan, and Nancy. After high school, she attended Skidmore College in Saratoga Springs, New York. From there she went on to complete her MBA at Boston College, class of 1977.
With her strong education behind her, Candy moved to Winston-Salem to begin her career in marketing at Sara Lee/Hanes. The area soon became home for Candy, and she remained in greater Winston-Salem for the rest of her life, continuing on to work at RJR Nabisco in the Planters/Lifesavers Division, and eventually her own company, Insights, Inc. Her career soon brought her to join Keystone Marketing, where she worked a great deal on campaigns for NASCAR, and ultimately became Senior Vice President of Marketing for Keystone.
Though her home was North Carolina, Candy's life was filled with travel; her time at Insights took her overseas to provide marketing expertise in Turkey, Russia, and Europe. Her years spent working abroad led to some of the most exciting experiences and intriguing stories she was always eager to share with friends and family.
Candy's enthusiasm for travel was shared by her lifelong friend Janet Baker – the two grew up together in Florida and remained close all their lives; Janet was truly part of Candy's family. The two visited each other often and embarked on incredible adventures across the globe over the years.
Through her time in North Carolina, Candy developed friendships with like-minded and equally formidable women in her field. Sharon Ladd and Lora Carter number among Candy's close and trusted friends, and both have remained strong support for her in her last years, being there for her (and her dogs) whenever needed.
A dog lover her entire life, Candy rescued many canine companions over the years, including her beloved therapy dogs Willie and Bekka, and her most recent rescue from Animal Adoption and Rescue Foundation, Zoe. Candy was passionate about helping bring comfort and joy to those in need, and devoted much of her and her dogs' time to volunteering with therapy animal organizations, often at Ronald McDonald House. She also served as an instructor for the AKC's Canine Good Citizen and therapy dog programs, and established The Ralph Fund of The Winston-Salem Foundation, to support the humane treatment of animals and organizations that work with shelters to train rescues as service animals.
Resourceful, driven, and unflappable, Candy was always one to stand up for herself, her principles, and her loved ones. She was a constant source of strength and support to her family when anyone needed help, using her management and communication skills to turn any bad situation into a benefit. Perhaps a testament to her sheer determination and grit, Candy's verve and spirit carried her through to her favorite holiday, Halloween. She was truly a force to be reckoned with, and her impact will live on.
Candy is predeceased by her parents, Samuel Henry and Doris Daley Herron, and her brother-in-law Douglas Grissinger. She is survived by her brother Samuel H. Herron, III and sisters Susan Grissinger and Nancy Wegner (Erik), her nieces and nephews, Skye Grissinger, Freeland Wegner, Genevieve Grissinger, Ford Wegner, Thomas Grissinger, Hannah Grissinger, and her loving dog, Zoe. Candy will be deeply missed, and remembered in love and fondness by all who knew her.
A Mass of Christian Burial will be held at 2pm Saturday, November 10, 2018 at Holy Cross Catholic Church, 616 S. Cherry Street in Kernersville, with Rev. Paul Dechant, O.S.F.S. officiating. Interment will follow at a later date in Florida. The family will visit with friends in Salesian Hall of the church immediately following the service, at a reception provided by Holy Cross Columbiettes. All are invited to attend. Pierce-Jefferson Funeral Service of Kernersville is assisting the family.
In lieu of flowers, please send donations to Animal Adoption and Rescue Foundation (aarfanimals.org), Winston-Salem Dog Training Club (wsdtc.org), or Ronald McDonald House of Winston-Salem.
Fellowship
3:00 pm - 5:00 pm
Saturday, November 10, 2018
Holy Cross Catholic Church
616 S. Cherry St
Kernersville, North Carolina, United States

Get Directions
Mass of Christian Burial
2:00 pm
Saturday, November 10, 2018
Holy Cross Catholic Church
616 S. Cherry St
Kernersville, North Carolina, United States

Get Directions