Has a Death Occurred? We Are Available 24/7
(336) 904-1053​
Live Chat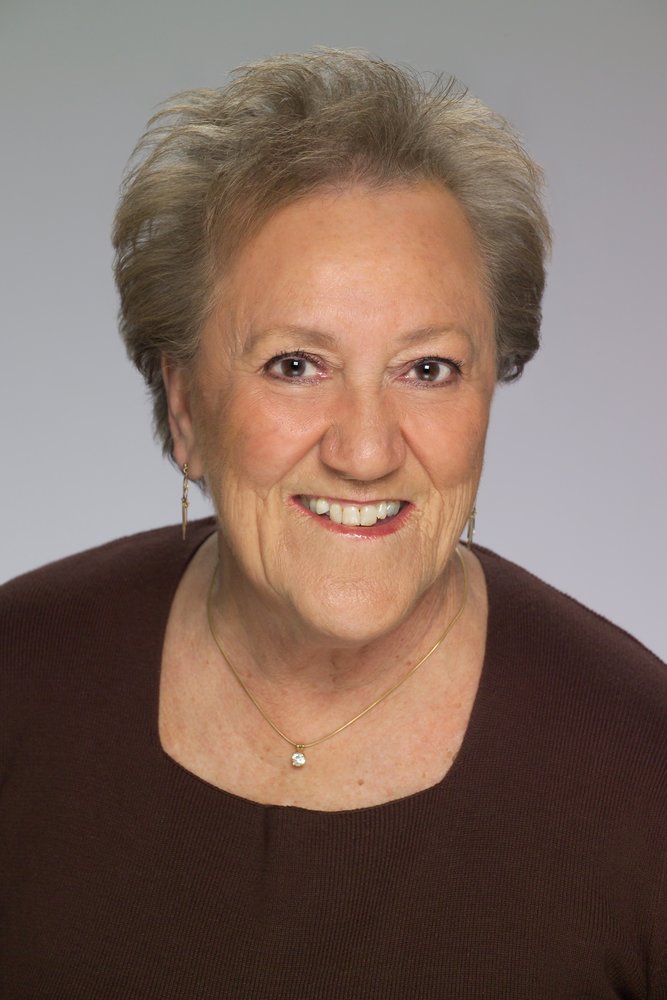 Share Your Memory of
Mary


Obituary of Mary Magdalene Collins Stafford
Mary Magdalene Collins Stafford
October 17, 1939 – February 1, 2019
Written by Mary to those left behind
Mary passed away on February 1, 2019
I was born in Stokes County to Ervin Jackson Collins and Lelia Boyles Collins, who preceded me in death as well as my maternal grandparents, James Gustas Boyles and Mary Dalton Boyles, and my paternal grandparents, Julius Ervin Collins and Nanny Lawson Collins. I was also preceded in death by brothers James Ervin Collins and Paul J. Collins, and sisters Nellie Rachel Mabe and Annie Ruth Ashburn.
I was married to Curtis Wade Stafford in 1958. We had a son, Curtis Jr., who gave us a wonderful grandson, Joshua W. Stafford.
I grew up until the age of 10 in Stokes County. My parents were tenant farmers. One of the most exciting places I lived was on the Pilot Mountain. There my father was the gate keeper of the mountain. We raised crops of tobacco, fruits and vegetables. My dad and older brother helped build the road to the top of the mountain. In 1949, my father bought a farm near the Stokes/Forsyth County line near Walnut Cove. For three summers we worked this farm. In January 1952, my dad's life was taken in a car accident. My mother, brother and I then moved to Belews Creek Road, Walkertown, NC. I graduated from Walkertown High School in 1958. I was employed by Security Life & Trust (Integon Corp), Triad Life Insurance Company, American Leasing Company, and Booke & Company of Winston Salem.
I attended Forsyth Technical Community College. I obtained my Real Estate License in 1976. I had taken other courses there in order to enhance my career at Integon and later in the field of real estate. I also attended Guilford Technical College to further my knowledge concerning the computer.
During my real estate career, I worked for Danbar Realty, Pope Realty, Hampton-Voss Realtors, Prudential Carolinas Realty, Kernersville, NC, this company was later sold to Berkshire Hathaway Home Services Carolinas Realty. At each of these places I made special friends and served many people with buying and selling homes. What a pleasure this was.
I was a Christian from childhood and joined the Antioch United Methodist Church at the age of 19.
Belews Creek, NC. There I served as a Sunday School teacher and sang in the choir.
I volunteered for the Shepherd Center, Second Harvest Food Bank, Planning Committee for Walkertown 20 year plan for the town.
I was a member of National Association of Realtors, North Carolina Association of Realtors, the Winston Salem Regional Association of Realtors, and the Triad Multiple Listing Service. In 2018 after my career of 40 years in real estate, I earned my Realtor Emertis Certificate.
To all my nieces, nephews, great nieces and nephews, and also the great-greats and my cousins, I enjoyed growing up with and growing older with each of you. What great times we had together. We were a Family of God held together by our faith and love for each other.
In my life there were many friends and two very SPECIALFRIENDS, Barbara "Bobbie" Reid and Linda Motsinger. I worked with both ladies in real estate. Some of my most enjoyable times were spent with Bobbie & Linda at the beach, lake or anywhere else we travelled. I enjoyed fishing, crocheting, reading, relaxing and shopping with you both.
It was a pleasure being a part of the Stafford family. Luke, Bud, Linda, Diane were all great family to me.
I was an avid Braves Baseball fan, and loved all the ACC Basketball Teams, especially the University of North Carolina was my favorite. I also enjoyed many of the Dash games in Winston Salem, thanks to Joe and Kay Pinnix. Enjoyed watching the Carolina Panthers football as well.
I played on a winning basketball team at Walkertown High School. We were Forsyth County runner-up champions in 1957 and Forsyth County champions in 1958. I played softball when I worked at Booke and Company.
After my marriage and the birth of our son, there was nothing more pleasurable than watching him play baseball and football. Our son also was a Cub Scout.
Later I watched my grandson Joshua play baseball and football from Little League through high school. He was also a member of the JROTC at East Forsyth. I was extremely proud of my grandson, Joshua who graduated from GTCC as a fireman. In 2015 he received his Associate Degree in Firefighting Technology.
To my son Curt, I want to say you were the light of my eyes, a diamond in the rough. The greatest love in my heart. I'll be looking down on you from above. Trust in the Lord for all your needs. God bless you.
To my grandson Josh, I want you to know that I'm very happy to have had the opportunity to be able to have been a big part in your growing up. I was so blessed to see you become the man you are. Keep the faith, stay focused on your life ahead. Trust in God, be patient and kind to everyone in your life, especially your family to come.
WOW, IT HAS BEEN A GREAT LIFE. I SHALL MISS MY FRIENDS, FAMILY AND ACQUAINTANCES. AS THE SONG GOES, THOUGH, I WANT TO WALTZ ACROSS HEAVEN WITH YOU!
My Motto in Life and In Death:
'SMILE AND THE WORLD SMILES WITH YOU'
Donations may be made to:
Walkertown Little League
Antioch United Methodist
Hospice of Winston Salem
East Forsyth High School Sports Scholarship Fund, Kernersville, NC
Walkertown High School Sports Scholarship Fund, Walkertown, NC
Visitation
3:00 pm - 4:00 pm
Sunday, February 3, 2019
Belews Creek Christian Church
8451 Belews Creek Road
Belews Creek, North Carolina, United States
Funeral Services
2:00 pm - 3:00 pm
Sunday, February 3, 2019
Belews Creek Christian Church
8451 Belews Creek Road
Belews Creek, North Carolina, United States
Interment
12:00 pm - 12:15 pm
Monday, February 4, 2019
Gardens Of Memory
5676 Old Walkertown Road
Walkertown, North Carolina, United States