Has a Death Occurred? We Are Available 24/7
(336) 904-1053​
Live Chat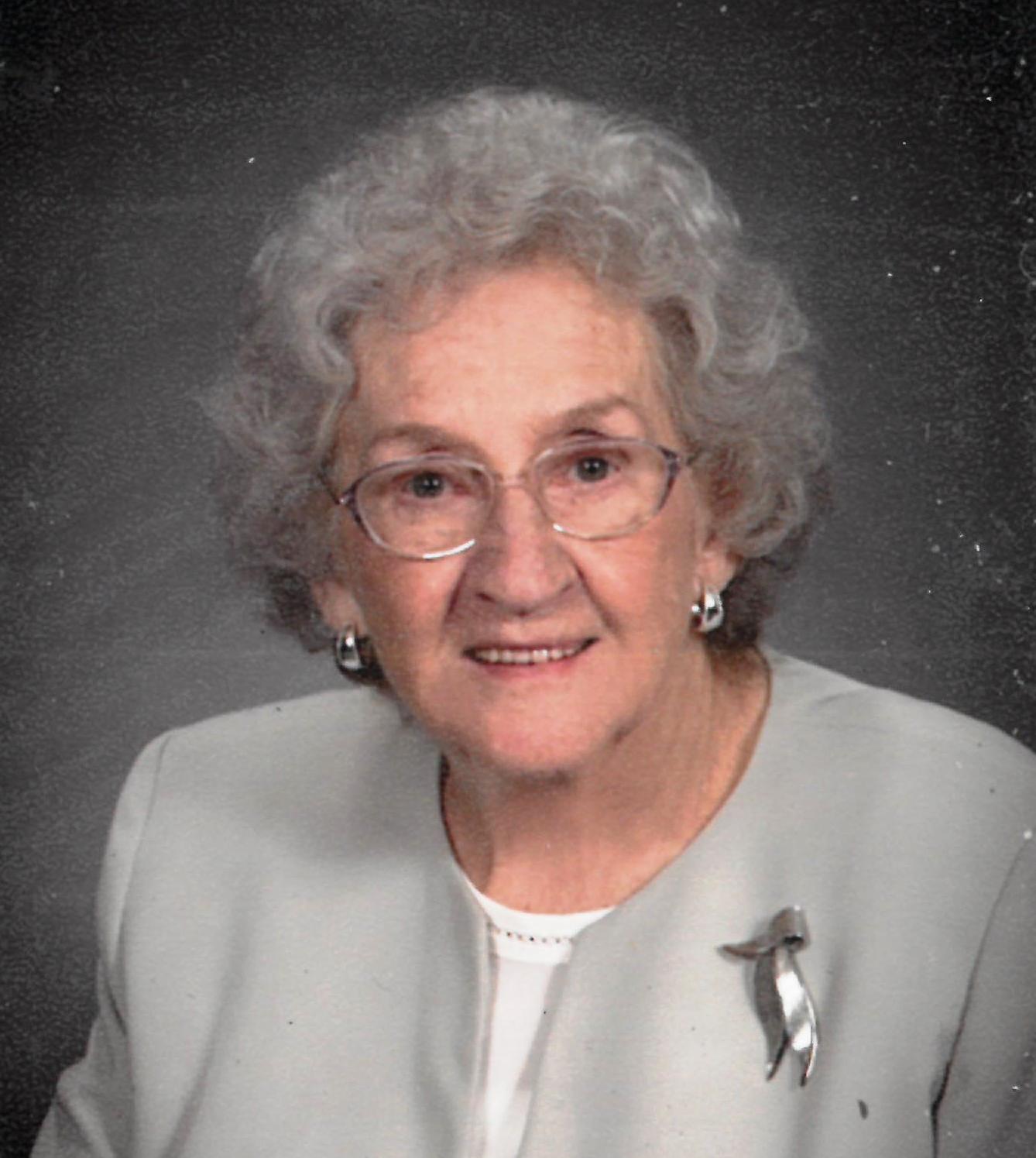 Obituary of Virginia W. Thomas
Virginia W. Thomas was surrounded by her family as she went to be with the Lord February 25, 2019. Life's journey began for Virginia in Manheim, Pennsylvania January 22, 1927. Her commitment to academic education and sharing of God's Word began in a two-room school house in Cana, Virginia. She married the love of her life, Wyse Thomas in 1945 and they shared 49 years 9 months with the dedication throughout their lives together, "As for me and my house we will serve the Lord" Joshua 24:15. Together, they enjoyed, "Living on Love" blessed with five children, Treva T. Shroyer, Larry J Thomas, Marie A Thomas, Sandra T. Park, Timothy W Thomas. Virginia taught kindergarten in Virginia Beach, Virginia over twenty years, continuing her love for teaching at Kerwin Christian School for twenty-five years. Kerwin Baptist Church family meant so much to Virginia, as she faithfully supported the work of the Lord at the church and their missions. Anyone who had the privilege of knowing Virginia, recognized the devotion she had for her family. She was the keeper of secrets, counselor, supporter, roomie, prayer warrior, Mother, Grandmother, Great Grandmother, mother-in-law, friend (special friend Carol) and neighbor. She was the author of the Thomas Family Cookbook, compiling favorite recipes to share with the newly weds in the family. A concoction of homemade dough, topped with just the right amount of sauce, cheese and peperoni (Grandma's Pizza) was a true favorite of all. No one passed up the delicious crème puffs, and she shared her technique with anyone who asked. Virginia's heart and home were always open to anyone wanting to sit outside, share the breeze and watch the hummingbirds.
Funeral Services celebrating her life will be held at 12:00 p.m. on Thursday February 28, 2019 at Kerwin Baptist Church in Kernersville with Rev. Daniel Hawtree officiating. Interment will follow at Gardens of Memory in Walkertown. Visitation will be at the church on Thursday prior to the service from 10:00 a.m. to 11:45 a.m.
Virginia was preceded in death by her husband, Wyse Thomas; granddaughter, Jeannette T. Duncan; son-in-law, Dwayne Shroyer; parents, Noel Orvin White, Sr. and Edith O. White; brothers, Noel Orvin White, Jr., Sydney I. White, and Raymond White. Virginia is survived by her children, Treva T Shroyer, Larry J. Thomas (Evonne S. Thomas), Marie A. Thomas (Tom Thomas), Sandra T. Park (Grady Park), Timothy W. Thomas (Debra H. Thomas), Barbara Wilkins (Johnny Wilkins); grandchildren, Darrell J. Branch (Kristie), Wyse Thomas (Brandi), Tiffani T. Smith (Victor), Jacob A. Thomas (Tricia), Becky A. Terrell (Tim Terrell), Timothy W. Thomas, II (Michele); and great grandchildren, Madison Branch, Savannah R. Smith, Colby L. Smith, Colman A. Thomas, Isaac C. Thomas, Cassie R. Terrell, Titus T. Terrell, Caleb, Noah Thomas, and Kimi Thomas; sister, Doris W. Fleming (Lewis Fleming); brother, Ralph White (Lois White); and many nieces, nephews, grandnieces and grandnephews.
Friends and family may sign and view the guestbook at www.Pierce-JeffersonFuneralService.com
Memorial contributions may be made to Kerwin Baptist Church, 4520 Old Hollow Rd., Kernersville, NC 27284.