Has a Death Occurred? We Are Available 24/7
(336) 904-1053​
Live Chat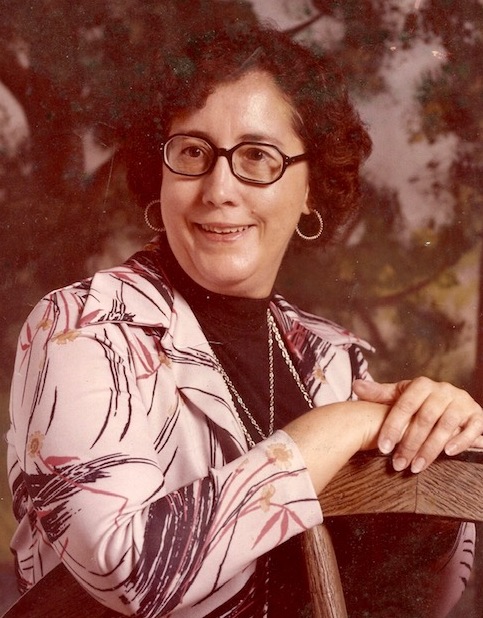 Obituary of Elmira Stanford Canady
Elmira Stanford Canady, 84, of Burlington passed away peacefully at the Presbyterian Home of Hawfields on Sunday March 24, 2019.
Funeral Services celebrating her life will be held at 4:00PM Thursday March 28, 2019 at Andrews Memorial Baptist Church in Graham, officiated by Rev. John Shields.
A native of Bartow, Florida, Elmira was the daughter of the late William John Stanford and Pearl Suggs Stanford. She was an elementary school teacher for over 20 years. She later retired as the owner and operator of TJ's Restaurant in Burlington, where she served delicious home cooked meals for over 18 years. Elmira was a loving mother, grandmother and great grandmother who was known for her witty, comedic phrases and her infectious laughter.
Survivors include her daughters, Myra Lynn Canady Fuqua and husband, Paige of Burlington, and Laura Rose Canady Bivins and husband, Kirk of Graham; son, Hoyle Richard "Rusty" Canady, Jr. and wife, Brandy of Burlington; grandchildren, Kenneth Fuqua and wife, Meredith, Victoria Canady and Opie Hall, Joshua Etheridge, Caroline Etheridge, Christian Etheridge, and Nate Bivins; great granddaughters, Piper Madeline Fuqua and Paisley Marie Hall; and her beloved boxer, Buddy.
In addition to her parents, Elmira is preceded in death by her sisters, Gladys Xiques, Willa Hudson and Andree Stanford; and brothers, James Stanford and William "Billy" Stanford.
The family will visit with friends prior to the service at the church on Thursday from 3:00PM to 4:00PM. Other times, the family will be at the residence of Kirk and Laura Bivins, 2243 Erin Court, Graham, NC 27253.
Memorial contributions may be made to Hospice & Palliative of Alamance-Caswell, 914 Chapel Hill Rd., Burlington, NC 27215.
Friends and family may sign, and view the guestbook at www.Pierce-JeffersonFuneralService.com