Has a Death Occurred? We Are Available 24/7
(336) 904-1053​
Live Chat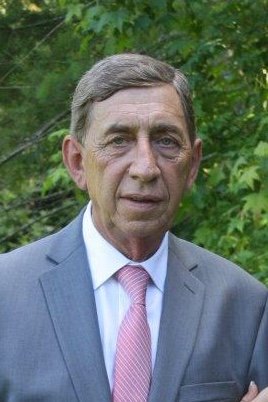 Obituary of Eddy Lee Messick
Eddy Lee Messick, 73, of Madison, NC passed away peacefully in his home on Saturday June 8, 2019.
A native of Bell Buckle, TN, Eddy was the husband of Kathleen Diane Messick and the son of the late Clarence Wesley Messick and Beulah Elizabeth Pearson Messick. He was a loving and devoted husband, father, grandfather, and great-grandfather. He grew up on his family's dairy farm and loved his childhood. He went on to run a dairy and serve in the Army National Guard. Eddy had many accomplishments as an alderman for the town of Bell Buckle, and felt that his work there helped the town thrive the way it does today. He worked in the aircraft industry for forty years. Newspaper articles written about his work at TIMCO/HAECO call him a pioneer in his field and the professor of structures. He was a professional and received countless awards and accolades for his work. He loved to box, drive fast cars, and watch the Braves play baseball, but his real passion was animals. He knew everything there was to know about a horse, cow, chicken, and dog. He loved to ride and train horses, and was a true cowboy. He was a member of the NC Angus Association and the proud owner of a herd of registered black angus cattle. He "fooled with" chickens his whole life and really enjoyed them. Eddy's favorite topic and hobby was coonhunting, and he traveled to all the major hunts. He loved his hounds, kept a kennel full, and was known all over the country for them. He had two "once-in-a-lifetime" dogs: a border collie with a college education, "JT," and a coonhound "smarter than most people," "Luke." Eddy was a mentor and had many close friends and neighbors he considered family. He was a master story teller, keeping those around him in constant laughter with his unique southern wit and grit. He was a strong and compassionate man who was always giving and helping others. He lived life to the fullest. Eddy Lee was one of a kind, and will truly be missed.
Survivors include his wife, Kathleen, of the home; son, Matt Messick and wife, Desiree of Kernersville, NC; daughter, Melissa Huffman and husband, Cort of Shelbyville, TN; grandchildren, Lindsey Vincion, Memphis Messick, and Henley Messick; great grandchildren, Alivia Lucas and Averlee Lucas; sister, Debby Matthews and husband, Jim of Murfreesboro, TN; brothers, Billy Messick and wife, Sherrie of Bell Buckle, TN, and Jimmy Messick of Bell Buckle, TN; brother-in-law, Dr. Jim Cunningham of Tullahoma, TN; beloved cousin, Gary Pearson and wife, Linny Sue of Bell Buckle, TN; several nieces and nephews; many dear friends; and his beloved black and tan coonhound, Luke.
In addition to his parents, Eddy was preceded in death by his sister, Emily Cunningham of Tullahoma, TN.
The family will visit with friends to celebrate Eddy at Pierce-Jefferson Funeral Service in Kernersville, NC on Thursday June 13, 2019 from 6:00PM to 8:00PM.
Funeral Services celebrating his life will be held at Doak-Howell Funeral Home, 739 N. Main Street, Shelbyville, TN 37160 on Saturday June 15, 2019 at 3:00PM. Inurnment will be at Hazel Cemetery in Bell Buckle, TN immediately following the service. The family will visit with friends, at the funeral home, prior to the service on Saturday from 1:00PM to 3:00PM.
Friends and family may view, and sign the guestbook at www.Pierce-JeffersonFuneralService.com
To send flowers to the family of Eddy Messick, please visit Tribute Store


Share Your Memory of
Eddy