Has a Death Occurred? We Are Available 24/7
(336) 904-1053​
Live Chat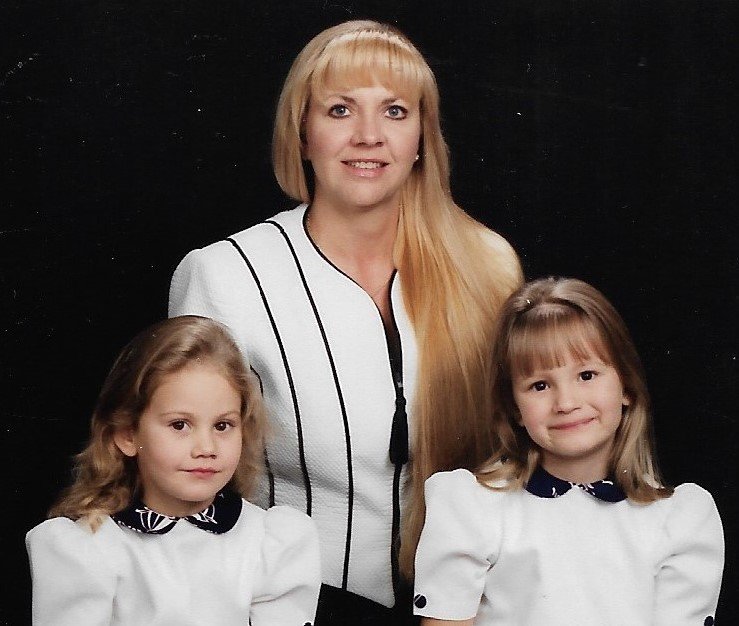 Obituary of Kyleene W. Blalock
Cherish her sweet memory that
it may remain for always.
Kyleene lived her life with energy, passion, and fulfillment. She loved with unbounded joy. She was practical and spiritual as well as soft and strong. Should her tears flow, they were from complete sincerity. When laughter came, that joyfulness touched all. In her essence she was a treasure to all who knew her wonderful spirit.
Kyleene's parents, Nellie Marie and James Jefferson Womack, presented our world with a big mouth bundle on June 20, 1958 in Winston-Salem. Some few years later, her step father, Rix Oscar Floyd, whom she greatly admired and loved, did his job and spoiled her but also nurtured her trait of independence.
Kyleene was a keeper, in more ways than one. Her personality, grace and charm defined her as a keeper in one sense. She constantly strived to look her best to others. Hair, nails, makeup, and her choice in clothing would all come together to emphasize her beauty. On the other hand, she without doubt, and to her own admitted fault, was a keeper of everything. If anyone within her realm of family and close friends gave her a letter, a card, a photo she kept them. If her children had a hand in any little activity, mementos were kept. Everything is there from preschool to the present. She even kept scrapbooks of cards and letters from Tom dating back to the time they first met forty wonderful years ago. In her heart, she wanted to remember every little detail of those she loved.
Kyleene's interests beyond family and profession were as diverse and far ranging as imaginable. In no particular order there was: skating, biking, reading, traveling, crafts and hobbies, playing pool (bring your best game), dancing, driving, board and video games, games of skill, racing, theatre, movies, music from the classics to current genres, scrapbooking, animal rescues, caring for her precious puppies, bowling, cooking (what a fantastic cook), decorating, event planning, teaching, socializing, murder mystery parties, any interesting or educational TV program, and the list could go even further. Her most recent interests, glass blowing and air brush artistry. What an interesting personality to have such a varied curiosity regarding so many activities, most of which she was very accomplished. Her favorite decompression time, reading by the pool in the warmth of the sun.
Kyleene's business career was amazing in her growth and accomplishments. Loyally she remained within the same core group of companies as she progressed from night auditor at a local hotel to hotel staff management. From there, she transferred to corporate headquarters as corporate auditor, training, resources, and to some degree sales. The company, recognizing her outstanding abilities and successes, promoted her to the position of Vice President. Following later was her being appointed President of two spin off corporations. Not sacrificing her family in any manner, nor her extended family, she nonetheless devoted and maximized her energies and succeeded brilliantly in so many facets of her life. As far as we know, she only slept while watching television or driving.
Though Kyleene passed peacefully on January 14, 2020, she did so with the pains finally relieved and her strength of character so much on display. She actively engaged and fought her illness with determination, amazing strength, and bravery. Never once did she give in against her foe.
The family remaining to carry on the admiration and esteem she so richly deserves include her best friend and husband Tom, her wonderful daughters Brittany Blalock and spouse Taylor, Keri Beal and husband Jordon, and her stepson Lloyd Blalock.
One of her greatest sources of pride and happiness are her four stinky little grandsons; Kedon, Kingston, Kyler, and Emerick (the spoilage had begun). The sadness that they will never fully know their "Gigi" is at times overwhelming.
Her siblings with whom she remained so close are Victoria Barnes, Bruce Womack and wife Belinda, Linda Lackey and husband Ray, and her brother in law Jerry Martin.
Wow, the number of cousins, nephews, nieces and their kin is remarkable and she surely touched most if not all their lives.
When someone you love becomes a memory, the memory becomes a treasure. One we have once embraced in our hearts we can never lose, for all that we love deeply becomes a part of us.
We will gather to share some of our favorite memories, our stories, and our good times regarding our loved Kyleene. We may laugh, we may cry as we remember a wonderful woman who is greatly missed.
Kernersville Community House
405 Salisbury Street
Kernersville, NC 27284
Saturday, February 8, 2020
6:00 P.M.-8:30 P.M.
Please, no flowers.
Remembrance
6:00 pm - 8:30 pm
Wednesday, January 8, 2020
Kernersville Community House
405 Salisbury Street
Kernersville, North Carolina, United States