Has a Death Occurred? We Are Available 24/7
(336) 904-1053​
Live Chat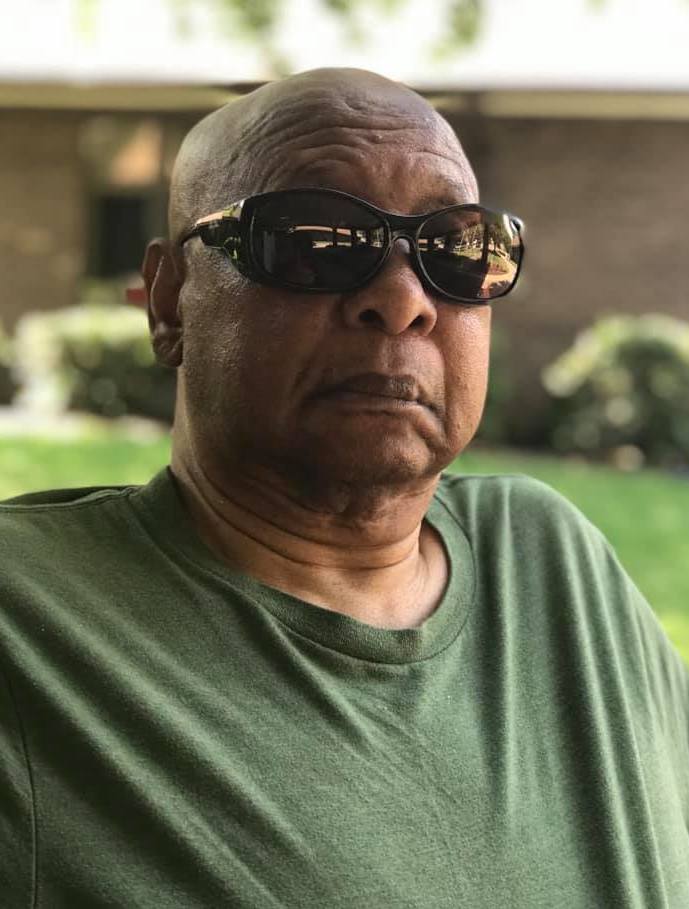 Obituary of Wesley Ray Bohannan
On May 17, 2020 at approximately 8:00 pm, Wesley Ray Bohannan, 74 answered his highest call and entered into his well-earned and eternal rest at Hospice Home Kate B. Reynolds in Winston-Salem, NC.
Funeral Services celebrating his life will be held 11:00AM Saturday May 23, 2020 at the Pierce-Jefferson Funeral Services Kernersville Chapel. A private burial will be held at later date at Salisbury National Cemetery.
Wesley, was born May 15, 1946 in Hillsboro, TX to his parents, John Wesley Bohannan and Sula Mae-Loggins Bohannan (who have both proceeded him in passing). He attended I. M. Terrell High School in Ft. Worth, TX and joined the U.S. Army in August of 1964. Wesley graciously and selflessly completed 24-years of military service, retiring as a Master Sergeant (E-8) in October of 1987. Mr. Bohannan went on to complete his final working years in civil service as an Instructor at the U.S. Army Defense School of Mapping (DMS), National Imagery and Mapping College form 1988 -2001. Wesley's, career of service to the United States government. spanned thirty-seven-years.
Along with his parents, Wesley was preceded in death by his sister, Lavada Sewell-Locke; and brothers William Edward, Harold G., Jerry Matthews, Henry Vester, and Clarence "Henry" Bohannan, of Ft. Worth, TX.
Wesley is survived by his loving wife and best friend of seventeen years, Kim L. Brown–Bohannan of Kernersville, NC; his biological daughters (from a previous marriage), Sonyia Leatrice Bohannan–Greer of Arlington, VA, and TamAra Kaye Bohannan–Starks (Willie) of San Antonio, TX; his stepchildren, Roberto Decarlos Brown, Raquel Simone Parker (Daniel) of Columbus, GA, Roxanne Sabrina Brown of VA, and Robert Wilson Brown (Mandy) of Alexandria, VA ; his adoptive sons, Samuel James Richardson (Kanoena) of O`ahu, HI, Michael Henry Richardson (Meron) of Ft. Worth, TX, Marvin George Richardson (Gloria) of Washington, DC; his brother, Beret "Jr." Moore of Ft. Worth, TX, Terssa Bradford of Arlington, TX; and an amazing caregiver who has truly became another daughter to him, Tammy Blue, of NC.
Wesley was also the proud grandfather (aka "Poppy") to DeVynne Rayonia, Kayla Bre'Onia, ShaNia Jordawn, DaVionne Janee`, Micah Elisha–Jeron, and Moriah Rayne Starks; step-grandfather to Daniel, III, and Jovan Parker, and Alia Wiggins. Wesley was also the great-grandfather to Ayden Derece Walker; great-grand-stepfather to Liliana Parker; the newest edition newborn Wesley Brown; and an abundance of nieces and nephews.
Mr. Bohannan was a problem solver, confidant, true friend, mentor, advisor, and protector to all those he loved. For those fortunate enough to know him personally and sit under his counsel, he was indeed the voice of both practicality and reason as well as, the steady arm of discipline. Though he will be missed as deeply as he is admired, his friends and family can find solace in the fact that Wesley made peace with both God and man before he took his final bow.
Family, perhaps we can all take comfort as we reflect on some of Dr. Bo's favorite antidotal phrases:
"Ain't nothing to it but to do it"
"I don't do domestics"
"sho you right"
"one monkey don't stop no show"
"square it away"
"What's happ-nin' killer"
Today, as we affectionately gather here to say "WE LOVE YOU BO", we wish we could hear him say one last time (in his cool voice) …
"Back at you"
Funeral Service
11:00 am
Saturday, May 23, 2020
Pierce-Jefferson Funeral & Cremation Service
213 West Mountain Street
Kernersville, North Carolina, United States
(336) 904-1053


Share Your Memory of
Wesley
​