Has a Death Occurred? We Are Available 24/7
(336) 904-1053​
Live Chat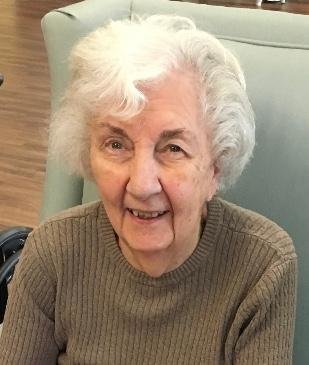 Obituary of Peggy Jean Carpenter McLennan
Peggy Jean Carpenter McLennan, 92, passed away peacefully Tuesday May 26, 2020.
Funeral Services celebrating her life will be held at a later date in Potsdam, NY.
A native of Thorntown, IN, Peggy was the wife of the late George McLennan and the daughter of the late John Paul Carpenter and Rena Olive McKinsey Carpenter. Peggy grew up in Thorntown, IN and later lived in Lebanon, IN. She went to Butler University, Indianapolis, IN and then attended Crane School of Music in Potsdam, NY where she eventually taught school. However, her first teaching jobs were in Nova Scotia and Bermuda. While in Potsdam, NY, Peggy met her husband, George who had five children ranging in ages six to sixteen.
Survivors include her niece, Claudia McLennan Covell and husband, Harvey Covell of Kernersville, NC; nephew , Charles McLennan and wife, Ruthie Wenderlich McLennan of Horseheads, NY; Stepson, Walter McLennan and wife, Kay Lakin McLennan of Potsdam, NY; and stepdaughter, Myrna McLennan Hickey Robinson and husband, Bob Robinson of Albany, NY.
In addition to her husband and parents, Peggy was predeceased by her stepsons, Ronald McLennan and Donald McLennan.
Friends and family may view, and sign the guestbook at www.Pierce-JeffersonFuneralService.com
In lieu of flowers, memorial contributions may be made to the Kernersville Little Theatre, 152 South Main Street, Kernersville, NC 27284.