Has a Death Occurred? We Are Available 24/7
(336) 904-1053​
Live Chat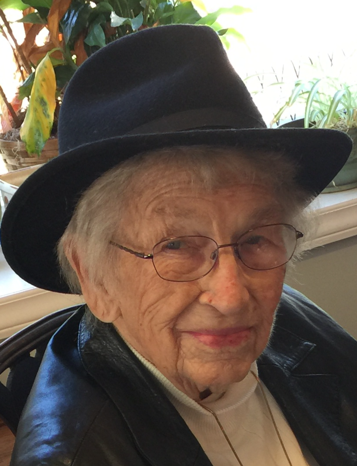 Obituary of Marjorie "Margie" Bullock Bailey
Marjorie (Margie) Bullock Bailey, 94, of Kernersville, NC passed away peacefully Wednesday, January 20, 2021.
A graveside service celebrating her life will be held 3:00PM Saturday, April 10, 2021 at the Greenwood Cemetery, Greenville, NC.
A native of Pitt County, NC, Marjorie was the wife of the late Ralph Daniel Bailey and the late Robert Augustus Bailey and the daughter of the late Lector Bullock and Ora Shaw Bullock.
Marjorie was full of youthfulness even in her later years. She was an incredible source of joy and is remembered for being the life of the party! She was quick to laugh and loved a friendly banter! She loved board games, chocolate, Cinnamon Toast Crunch, cigarettes, Jeopardy, and Steve Harvey. She loved reminiscing about fishing with her daddy and how she was wooed by gentlemen callers. She had a romance novel on every table in the house and when asked how she kept up with the stories of multiple books at a time, she said,"Honey they are all the same!" Marjorie had stacks and stacks of puzzle books and was a whiz with crossword puzzles. She never met a stranger and made best friends in the grocery line or the doctor's waiting room. She would sure tell anyone if they "irked" her; but was loved by everyone anyway.
Survivors include her daughter, Shaaron Bailey Copeland of Kernersville; son, Ralph Daniel Bailey, II of Phoenix, OR; grandchildren, Adrienne Ellison and husband, Brad of Mocksville, NC, and Allison Matlock and partner, Daniel Barrett of North Palm Beach, FL; great grandchildren, Gordon Bynorth, Anna Beth Colby, William Schultze, and Bailey Schultze; sister, Faye Harris of Greenville, NC; and brothers, Doug Bullock and wife, Lydia of Stokes, NC, and Dean Bullock and wife, Janet of Rock Hill, SC.
In addition to her husbands and parents, Marjorie was preceded in death by her brother, James Bullock.
Graveside services will be held in Greenville, NC in the Spring.
Friends and family may view, and sign the guestbook at www.Pierce-JeffersonFuneralService.com
In lieu of flowers, memorial contributions may be made to a charity of donor's choice.