Has a Death Occurred? We Are Available 24/7
(336) 904-1053​
Live Chat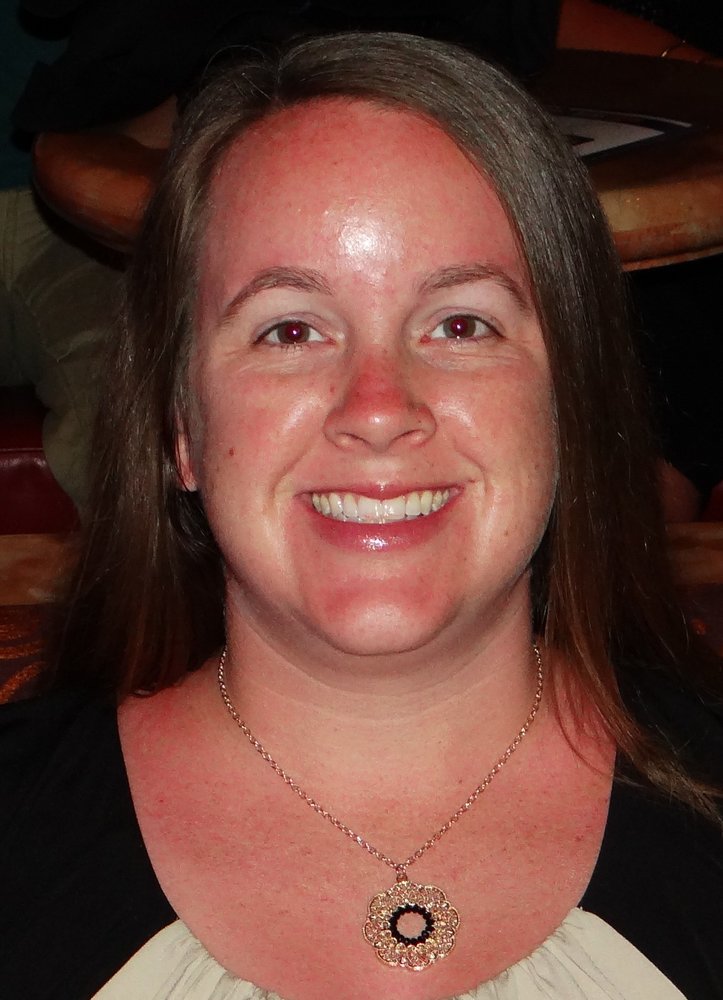 Obituary of Jennifer Leigh Wainscott
Jennifer Leigh Wainscott (Milner), 45, returned peacefully home to heaven on March 19, 2021 after an extraordinarily brave and courageous battle with a brainstem tumor. Her steadfast faith and devotion to Christ is enabling her to walk and dance with the Lord forever in heaven.
Jennifer was born to Mark and Susan Milner, Retired from Production Management with Chrysler Corporation (Kokomo, IN) and a retired nurse at St. Vincent's Hospital (Indianapolis, IN) and Cone Hospital (Greensboro, NC), respectively, at the United States Air Force Academy on July 11, 1975. She was a Butler Bulldog by heart and received her BS Degree in Finance in 1997 and subsequently attained an MBA from Anderson University in 2002. While she was successful in her business career, her passion was serving others in the community and unapologetically being a mother of two children first and foremost. She felt no greater calling in life than the title held as Mother.
Jennifer stole the heart of her best friend, Christopher Michael Wainscott, while at Butler University with her beautiful heart and a smile that rivaled the sun in its warmth and radiance. She poured out her life's talents and blessings for the betterment of those around her through her acts of service in school committees, bible studies, mentoring mothers and young Christians or by simply investing in the lives of those closest to her with compassion, loyalty and unwavering support. Her tenacious spirit and resolve could best be seen in the Brain Tumor Walk she helped to create during some of her most harrowing days of treatment, raising support for the Wake Forest Baptist Health Comprehensive Cancer Center.
Jennifer saw her life as a tapestry of events to be experienced and not acquired. Her passion for traveling to new places, attending summer concerts, or relaxing at favorite destinations like the NC Outer Banks highlights her desire for investing in quality time with others. No matter where her travels took her, her most cherished time was in the quiet moments of the evening breeze with friends and family making time stand still just listening and loving one another.
Jennifer is survived by her husband, Chris; her children Madeleine and Joshua Wainscott; her parents Mark and Susan Milner; her grandmother Dorothy Bates; and several aunts, uncles and cousins.
Jennifer will have a walk-through visitation at Pierce-Jefferson Funeral Home in Greensboro from 5 – 7 p.m. on Monday, March 22nd followed by a graveside service at Forest Lawn Cemetery on Tuesday, March 23rd at 11 a.m. Pastor Eric Freeman will officiate the services.
In lieu of flowers, donations celebrating the life and legacy of Jennifer can be made to the Wake Forest Baptist Health Comprehensive Cancer Center or to Authoracare Collective (Hospice of Greensboro).
A special thank you to the many health care professionals who cared for and fought for new and innovative solutions to treat Jennifer. Additionally, thank you to the gifted Hospice Team that so freely provided love, support and encouragement.
Prayers, condolences and memories of Jennifer will graciously be accepted at https://pierce-jeffersonfuneralservice.com/
Visitation
5:00 pm - 7:00 pm
Monday, March 22, 2021
Pierce-Jefferson Lambeth Chapel
300 W. Wendover Avenue
Greensboro, North Carolina, United States
336-273-3401
Graveside
11:00 am - 11:35 am
Tuesday, March 23, 2021
Forest Lawn Cemetery
3901 Forest Lawn Dr.
Greensboro, North Carolina, United States


Share Your Memory of
Jennifer
​​